Computer Repair Shop in Jackson, MI
B.S.T Video has been repairing, upgrading and custom-building computers for customers throughout Jackson, MI since 1989. We'll gladly help you upgrade your operating system, get rid of viruses or upgrade components. If you're looking for a new rig, we can custom-build one for you that meets your highest expectations or sell you a gently-used model at a great price! Call or stop by today and let us take care of your computing needs.
We sell used computers from some of the most trusted, reputable brands, including HP and Dell. For new computers, every build we do is totally customized for you!
Our shop has been a local destination for computer repairs and used computer sales since 1989. We also stock an extensive selection of computer equipment and accessories.
Computer on the fritz? Our repair services target the biggest problems many users face, including virus removal, hardware upgrades or a new operating system installation.
Not sure what's wrong with your computer? We provide complete troubleshooting services to pinpoint the problem and solve it the right way.
Our repair services and computer builds are performed in-house. We handle your equipment with the utmost integrity and professionalism.
Computer Repairs and Custom Builds
Computers are fickle machines. One day your computer might run fine—then, as soon as you download a new program or upgrade your operating system, there's no end to the problems! If you're currently facing a situation like this or have recently realized it's time to make an upgrade, B.S.T Video is ready to help.
We're your all-in-one computer repair shop in Jackson, MI, bringing you decades of expertise when it comes to computer repairs and sales. We'll assist you in making a much-needed upgrade to your computer and we sell a wide variety of different options for you to browse. Whether you're upgrading your business computer, need a laptop for school or need something you can operate reliably at home from day-to-day, we'll connect you with a gently-used option that's ready to work for you.
More than a used computer store in Jackson, MI, we're also your destination for custom builds! Tell us what you need your computer for and we'll help you assemble the right parts and pieces to build the perfect rig. We stock video cards, memory sticks, hard drives and much, much more, and have the expertise needed to build the very best custom product for you. Let B.S.T Video handle your computer needs and rest assured you'll enjoy a machine that works reliably each and every day, no matter what you're using it for.
Compute with Confidence
Don't let an old operating system or outdated video card bog down your computer. Let us upgrade your system or build you a brand-new PC that's ready to handle your computing needs.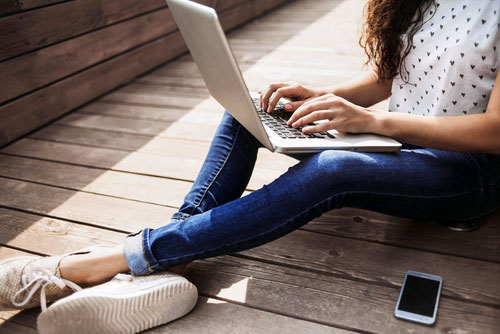 Proudly Repairing Computers for Our Neighbors in the Following Areas Since 1989:
Brooklyn, MI
Cement City, MI
Clarklake, MI
Concord, MI
Grass Lake, MI
Hanover, MI
Horton, MI
Jackson, MI
Jerome, MI
Leslie, MI
Michigan Center, MI
Munith, MI
Napoleon, MI
Norvell, MI
Parma, MI
Pleasant Lake, MI
Rives Junction, MI
Somerset Center, MI
Somerset, MI
Spring Arbor, MI